Me as a PowerPoint Slide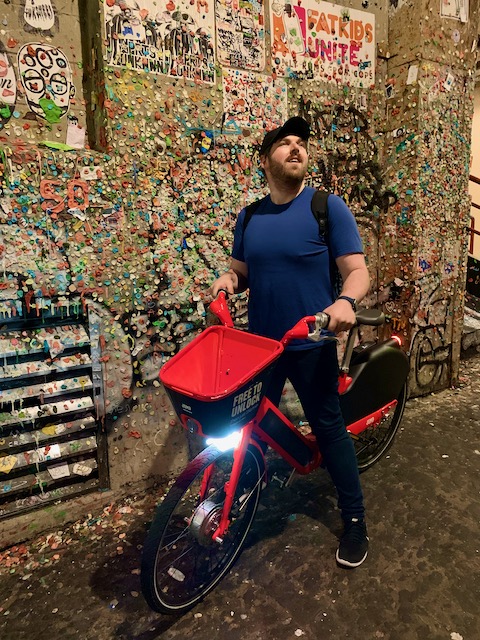 Currently a Lead Front-End Engineer @ Cvent R&D
7+ years professional experience, 11+ if you count selling WordPress sites in high-school.
I mainly work with people, JavaScript, React, Framer, Sketch, and Figma.
I've built SPA's, component libraries, WYSIWYG's, prototypes, frameworks, and more.
I've lead multiple products, projects, and teams through the full development life cycle.
I'm interested in product development, AR/VR, content creation, education, public services, and journalism.
Me in Real Life
I like coffee, extremely long movies, history podcasts, wikipedia, and starting new hobbies.
When I was a kid I wanted to move to a big city and bike everywhere.
Now I live in the suburbs and drive my station wagon a half-mile to Trader Joes.
Plan A is to find work I love so much that I'd do it for free.
Plan B is to start a commune in the woods.